CAREER MANAGEMENT SERVICES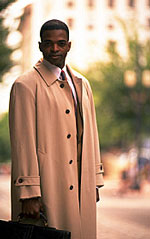 A Complete Strategy for Success
If you are one of the following, WE CAN HELP.
Just beginning to think about a career, but uncertain about what you are suited for or how to get a good job.

Working, but feeling unfulfilled or out-of-place in your current position.

Clearly desiring a new career, but unable to make a confident career decision and structure a job-finding campaign.

A casualty of reorganization, without a sense of what to do or where to turn.

Settled in your career, but recognizing that a coach might be the perfect resource to help you be more effective in your role.
At AC4C, we help people make informed career decisions and guide them through the intricate steps that may be involved to reach their goals – whether that means to gain new careers that suit them well or to function optimally in their chosen careers. We draw on many years of being accomplished counselors, having the right assessment tools for our job, knowing the employment trends, and understanding corporate America.
A Range of Services
Three types of service are available: Career Options, Personal Marketing, and Executive Coaching. Each one is designed with your success in mind.
Career Options …
One-on-one consultations and testing to explore your interests, personality, professional attributes, personal competencies, psychological needs, behavioral interaction effects, unique abilities, social qualities, personal values, and past work experiences. All of these areas contribute, and bring you and your counselor to specific vocational implications. Armed with this information, career options become clear.
Personal Marketing …
Once a career direction takes shape, we help you plot the strategic steps that lead to your career goal. This could include preparation of your self-marketing materials (cover letters, resumes, portfolios, etc.), researching appropriate jobs, networking effectively, utilizing the resources of the internet and other media, tapping into the unpublished job market, and gaining guided practice toward self-presentation during interviews.
Executive Coaching …
Very often, capable and well-placed individuals wisely choose to optimize their effectiveness as they build their careers. Executive coaching, which is insightful and data-driven, is then contracted for. Both structured and impromptu contacts are arranged.
You might be tempted to ask "Is it worth it? What is the return on investment (ROI) for this coaching? One particular study stands out. Between 1987 and 1997 executives at the AMOCO Corporation, which is now part of British Petroleum (BP) were coached. The study found that "compared to other AMOCO managers, the coached participants consistently demonstrated improved performance, increased ratings of potential for advancement, and 50% higher average salary increases. Moreover, the participants themselves attributed these results directly to the coaching they had received." (Birkeland et al., 1997, p.15)
A Service You Can Afford
A guiding motto at AC4C is "DO MORE THAN EXPECTED". All of the career management services are charged either hourly or contracted for at attractive rates. Others in this field often charge a high one-price-for-all amount, while failing to attend to individual needs and circumstances. Guiding our policy is the principle that every person has individual needs according to his/her place in their journey. We encourage participation in the whole career management program, but individuals can plug in at any level that meets their personal need and fulfills their objectives.
Comprehensive Career Management Services are currently available only at our offices in Lansdale, PA which is within easy reach of all of the five-county metropolitan Philadelphia area. On-line mentoring, however, is available after initial face-to-face contacts. For more information or a free initial consultation, call 215-699-2437.
---
Whatever your need, call for a free initial consultation at 215-699-2437
Our offices are located at 1943 Armstrong Drive, Lansdale, PA 19446
Hours: M – Th., 9 AM – 8 PM; F 9 AM – 5 PM